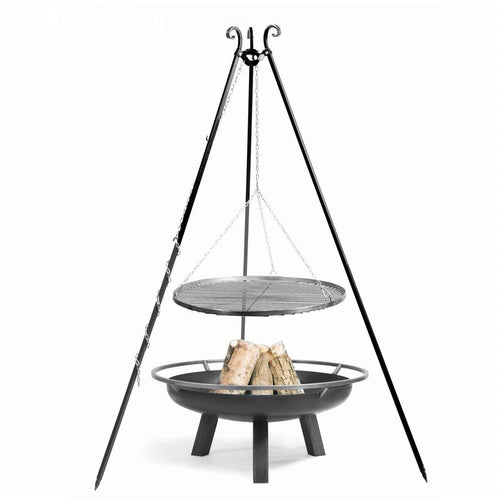 Accessories are sometimes essential to protect your fire pit or chimenea, or they can be a wonderful addition to make your outdoor experience even greater, such as fire pit cooking accessories.
We recommend covers for most outdoor fire pits, barbecues or chimeneas to protect your investment. 
Our other recommended but not essential accessories are mesh or fire screens; these are great if you want that added peace of mind.
To enjoy your fire pit even more, try fire pit accessories, such as a cooking grill or plancha, which converts your fire pit into a wood-fired BBQ.
Our list of outdoor fire pit accessories is long; don't hesitate to contact us if you can't find what you want.
All Accessories