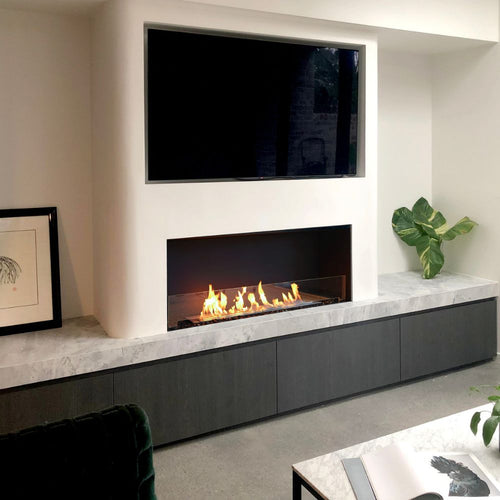 Discover our collection of bioethanol fireplaces from Ecosmart Fire. These innovative smokeless, ventless fireplaces exemplify the convenience of bio ethanol technology.
Ecosmart Fire's fireplaces require no pipes or electricity. Add the e-NRG fuel and enjoy the bio ethanol fire's radiant warmth and mesmerising flame.
The advanced bioethanol burner produces no smoke or ash - just a clean-burning fire. Choose from a range of bioethanol fireplace styles and sizes to complement your indoor or outdoor space.
As pioneers in eco-friendly fireplace design, Ecosmart Fire has engineered its products for sustainability and efficiency. Their visionary bioethanol fires provide the visual beauty of a real fire without the hassle or harmful byproducts of a wood or gas fire.
Shop our Ecosmart Fire collection for the perfect sustainable bio ethanol fireplace solution for your unique style.
Bioethanol Fireplaces