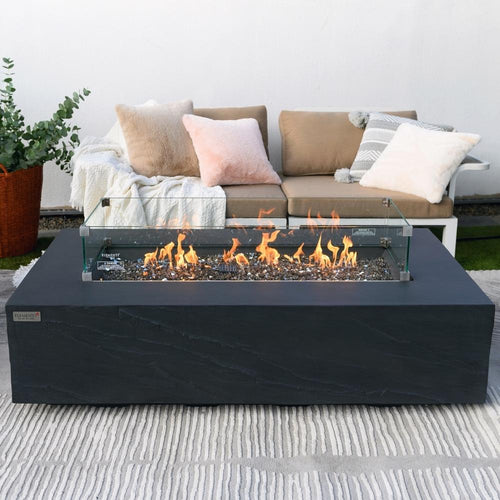 Gas Fire Pits are a highly convenient and popular choice if you're looking for a hassle-free outdoor heating solution.
We offer an extensive range of gas fire pits from top brands, such as Elementi Fire, Pacific Lifestyle, Oxwich, Weather It, Happy Cocooning, Hartman, and Adezz.
The Elementi Fire, Brightstar Fire, Ecosmart Fire and Weather It ranges offer natural gas and propane fire pit options. Providing greater flexibility to cater to your specific needs.
Our gas fire pits are available in various styles and materials to suit any taste and complement any outdoor décor. Choose from sleek and modern aluminium, zinc, durable rustic corten steel, or sturdy glass fibre-reinforced concrete to create the perfect.
Whatever your needs, we have the perfect outdoor gas fire pit to help you enjoy the outdoors in comfort and style.
Gas Fire Pits