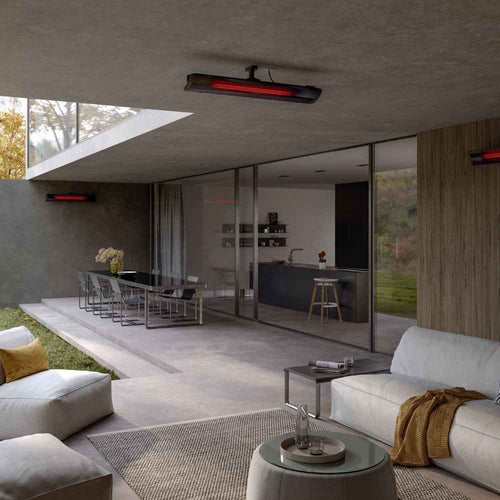 Experience the welcoming warmth of Heatscope electric radiant heaters, designed to provide both comfort and peace of mind. 
Heatscope radiant heaters are an eco-friendly and energy-efficient option, ensuring that you stay warm while minimizing energy wastage.

The Spot models take just 15 seconds to warm up, while the Vision and Pure models take a maximum of 30 seconds, making it easy for you to enjoy the warmth quickly.
You can use these heaters as ceiling or wall-mounted, and they are suitable for both indoor and outdoor use.

Transform your outdoor space into a warm and inviting area with our electric radiant heaters. Whether you're looking to create a cosy atmosphere for your patio, deck, or other outdoor living space, our heaters are the perfect solution.
Heatscope