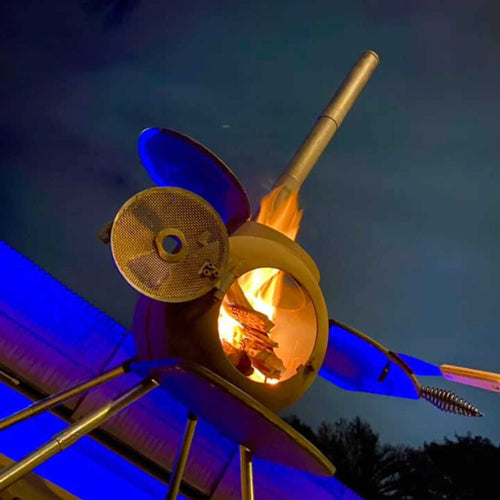 Welcome to our collection of versatile outdoor cooking and heating equipment from Ozpig, an Australian brand that has taken the outdoor cooking world by storm. The Ozpig is an all-in-one outdoor fireplace, BBQ, and stove that offers a range of functions to elevate your outdoor cooking and heating experience.

With the Ozpig, you can enjoy a variety of cooking styles, including baking, barbecuing, deep-frying, wok, paella cooking, rotisserie roasting, or simply using it to boil a kettle for your morning brew. 

But that's not all - a variety of accessories are available to enhance your Ozpig cooking experience. From grill grates to rotisserie spits, pizza ovens, and more, the Ozpig has a range of accessories to suit your needs and take your outdoor cooking to the next level.

The Ozpig also offers excellent heating capabilities. With its portable wood-fired design, the Ozpig is perfect for keeping you warm and cozy on chilly evenings outdoors. It's an excellent addition to your camping gear or garden setup.

So, whether you're looking to cook up a storm or keep warm on a chilly evening, the Ozpig has everything you need. 
OzPig