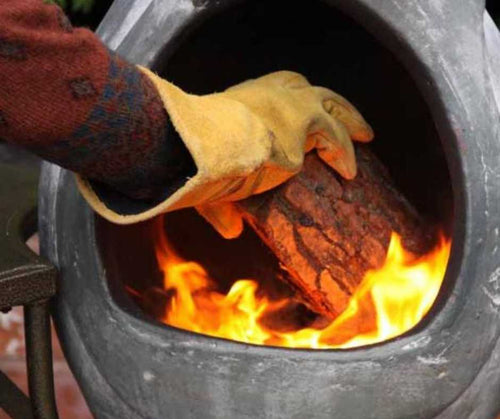 Welcome to our collection of Chimenea Accessories, designed to enhance your outdoor living experience. Our range of high-quality accessories is suitable for use with various brands of Chimenea, including Gardeco.

Our accessories include Lava Stones to protect the base of the Chimenea from direct heat and covers to insulate against rain and cold, helping to extend the lifespan of your Chimenea. These accessories are designed to protect and maintain the quality of your Chimenea.

You can also add variety to your outdoor cooking experience by choosing from our selection of grills, pizza stones, popcorn pans, and more, that can turn your Chimenea into an occasional BBQ. With high-quality materials and innovative designs, our accessories are sure to impress.

Browse our collection of Chimenea Accessories today and discover the perfect add-ons to help you get the most out of your Chimenea. With our range of accessories, your outdoor living space can be enjoyed to the fullest.
Chimenea Accessories