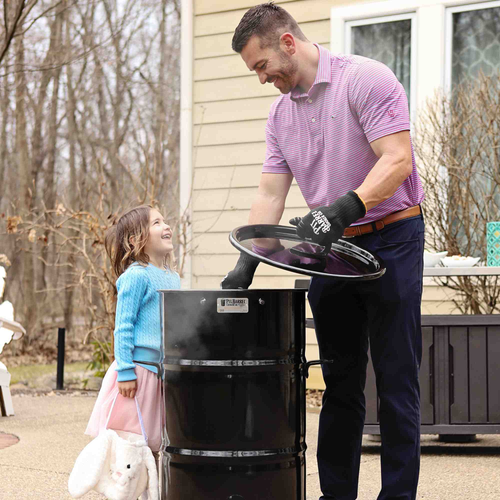 Based in the United States, Pit Barrel Cooker Co. is known for their innovative designs and easy-to-use smokers that produce delicious smoked BBQ with little effort.

The Pit Barrel Cooker is a unique drum-style smoker that features 360º All-Round Heat Dynamics to produce a perfect cook every time. It's designed to be versatile and offers multiple cooking options, including grilling, hook 'n hang, or smoking. With the Pit Barrel Cooker, you can cook your favorite BBQ dishes with ease and enjoy the delicious smoky flavor that comes with using a high-quality smoker.

But that's not all - the Pit Barrel Cooker is also incredibly portable. Its lightweight and compact construction make it easy to take with you wherever you go, so you can enjoy the benefits of smoking your favorite dishes even when you're on the go. 

So, whether you're a seasoned pro or a beginner, the Pit Barrel Cooker Co. collection has everything you need to elevate your outdoor cooking experience. 
Pit Barrel