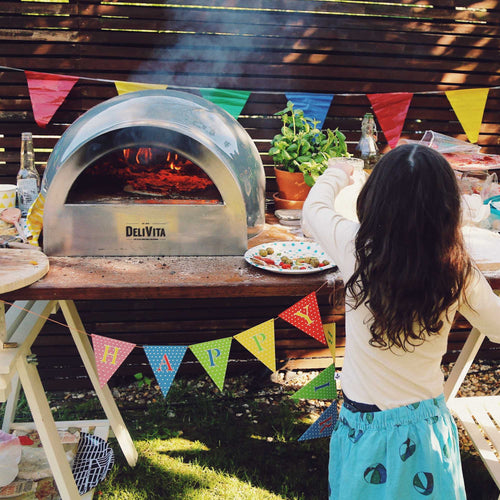 Delivita is a leading independent British pizza oven maker, offering hand-made wood-fired ovens and accessories. Delivita delivers the authentic taste and experience of wood-fired cooking right to your garden.
Delivita's ovens are designed to provide a unique and enjoyable cooking experience, perfect for entertaining guests or simply enjoying a relaxing meal with family. Delivita ovens are available in a range of colours, and they can even build one for you in a colour of your choice.
At Delivita, quality and durability are of utmost importance, which is why their ovens are made from only the finest materials and built to last. Delivita's ovens are designed to withstand the elements and provide consistent, high-heat cooking for years to come.
With a Delivita wood-fired oven, you'll be able to bake pizzas, roast meats, and so much more, all with the authentic flavour that only wood-fired cooking can provide. Whether you're a seasoned cook or just starting out, Delivita's ovens are easy to use and provide endless opportunities for creative cooking. 
And with a 5-year guarantee, you can feel confident in your purchase and enjoy your Delivita oven for years to come.
DeliVita