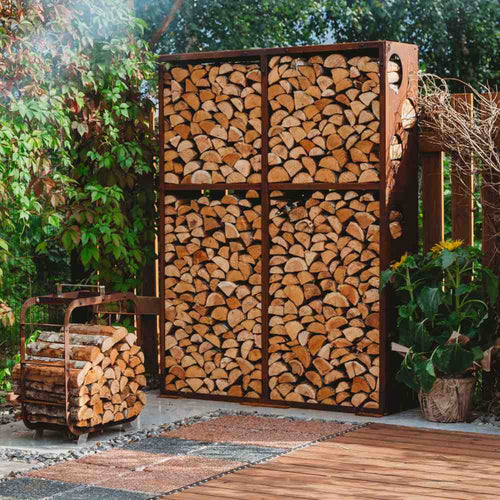 Discover our corten steel outdoor wood storage collection, available in various shapes and styles from GrillSymbol, Weather It and Adezz.
Corten steel is the perfect material for your garden, offering durability and style. They are ideal for woodstores.
Corten steel is a type of steel that is known for its unique weathering properties.
When exposed to the elements, corten steel develops a protective layer of rust that adds to its visual appeal and acts as a barrier to further corrosion.
This makes corten steel a popular choice for outdoor wood store solutions.
We can offer bespoke options if you're a landscape designer looking for custom sizes. Please get in touch with us for more details.
Wood Stores