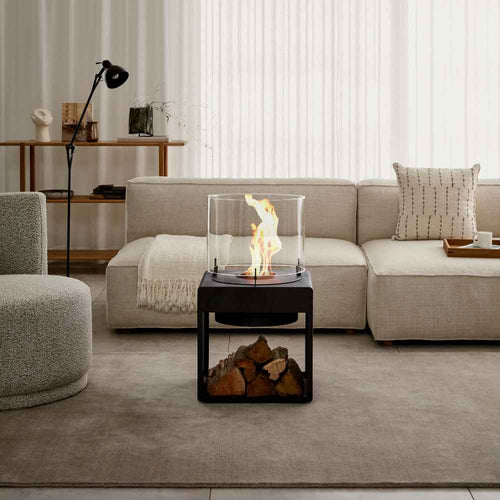 Welcome to our collection of indoor fire pits powered by bioethanol! These stunning and eco-friendly fire pits are perfect for creating a warm and inviting atmosphere in any indoor space.
Our selection includes a range of styles and sizes to fit any décor, from sleek and modern designs to rustic and cosy options. Each fire pit is fueled by clean-burning bioethanol, which produces no harmful fumes or smoke, making it a safe and sustainable choice for your home.
In addition to their environmental benefits, bioethanol fire pits are also incredibly easy to use. And because they don't require any venting or gas lines, they can be installed virtually anywhere in your home.
Whether you want to add warmth to your living room, bedroom, or home office, our bioethanol indoor fire pits are the perfect solution. Explore our collection today and discover the beauty and convenience of these stylish and eco-friendly fire pits.
Indoor Fire Pit