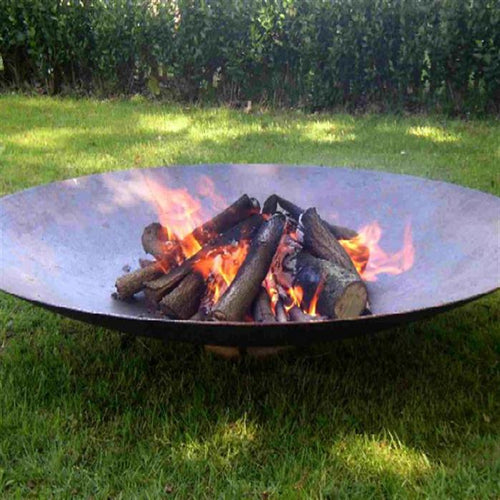 Looking for the perfect way to add warmth and ambience to your garden or outdoor living space?
Check out our fantastic selection of corten steel fire pits, outdoor fireplaces, BBQs, and smokers from top manufacturers like Grillsymbol and Adezz. With their unique blend of style, durability, and functionality, corten steel products are the perfect addition to any garden or patio.

A corten steel fire pit is a highly durable, weather-resistant material with a distinctive, rustic appearance. It forms a protective layer of rust over time, which adds to its unique aesthetic appeal and helps protect the metal from corrosion and damage. This makes corten steel the perfect material for outdoor products exposed to the elements, such as fire pits and outdoor fireplaces.

Check out our selection of corten steel firepits, outdoor fireplaces, BBQs, and smokers.

Corten Steel Fire Pits, BBQs, Smokers and Outdoor Fireplaces