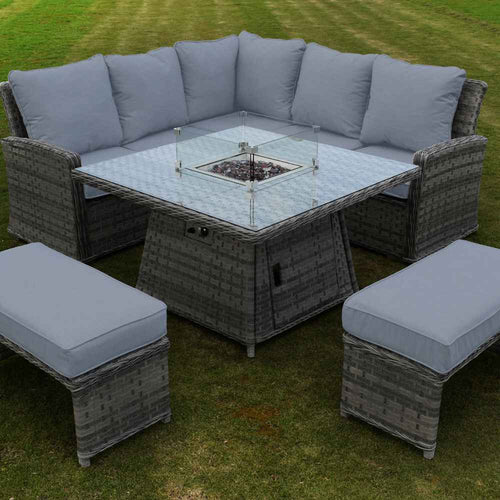 Oxwich Gas Fire Pit Table Sets is your destination for premium rattan garden furniture that combines style, comfort, and functionality.

The Oxwich gas fire pit table sets are designed to elevate your outdoor living space, providing the perfect place to relax, dine, and entertain. Handmade with a flat and round weave carefully wrapped around a cast aluminium structure, each set is comfortable, durable, and easily maintained.

The gas fire pit tables are the centrepiece of our sets, providing warmth and light on chilly evenings. They run on a propane gas tank (not included) and have a simple push-button ignition, making it easy to start the fire. T

With a selection of designs, including corner square, corner rectangle, and round dining sets, the Oxwich Gas Fire Pit Table Sets collection is the perfect addition to any outdoor space. 


Oxwich