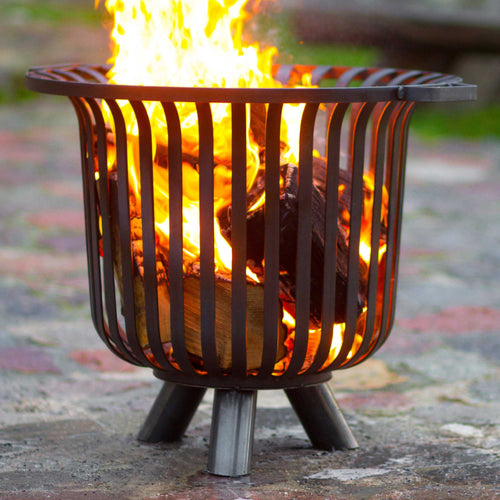 While Fire Baskets were traditionally used for burning garden waste, they have evolved into multifunctional outdoor accessories that can be used as a traditional fire pit. The best part? They're usually portable, so you can take the party with you wherever you go!

So, what's the difference between a Fire Basket and a Fire Pit? Well, Fire Baskets are usually taller so you can stack more wood. They typically have vertical bars with gaps that allow more oxygen to feed the fire and burn more quickly. This creates a beautiful, roaring fire that's perfect for outdoor gatherings with friends and family.

But what if you're looking for something that burns slower and longer? Enter the Fire Basket/Fire Pit hybrid! With a similar style to the Fire Basket, this option reduces the air intake by adding more metal, which increases the burn time.

We offer a range of Fire Baskets from top brands like GrillSymbol, Gardeco, Lifestyle Appliances and Cook King. These Fire Baskets are available in cast iron, corten steel, and steel, so you can choose the material that best fits your needs.

Fire Baskets