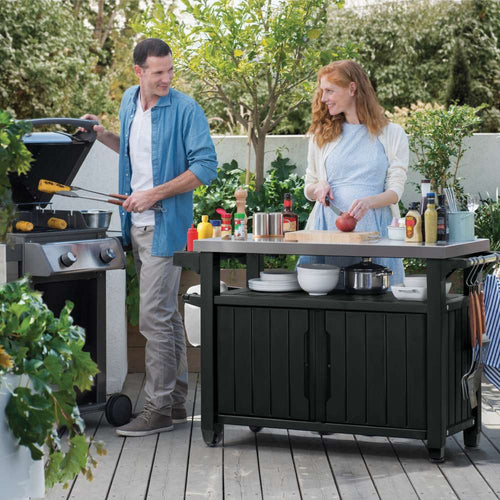 Keter UK is a leading brand in the world of household and outdoor storage solutions.
Their product line includes various garden furniture storage sheds, deck boxes, and garden furniture, each designed to meet customers' specific needs.
Made from high-quality plastic materials, Keter storage solutions are known for their durability, weather resistance, and long-lasting quality. With an array of sizes and styles to choose from, there is a storage solution for everyone.
In addition to Keter garden storage, Keter offers various outdoor food preparation products, including grilling stations, outdoor kitchens, and beverage coolers. These products are designed to make outdoor entertaining and cooking effortless and enjoyable.
Whether you're searching for a durable storage shed, a functional outdoor kitchen, or a convenient beverage cooler, Keter has a solution for you.

Keter Garden Furniture and Outdoor Storage