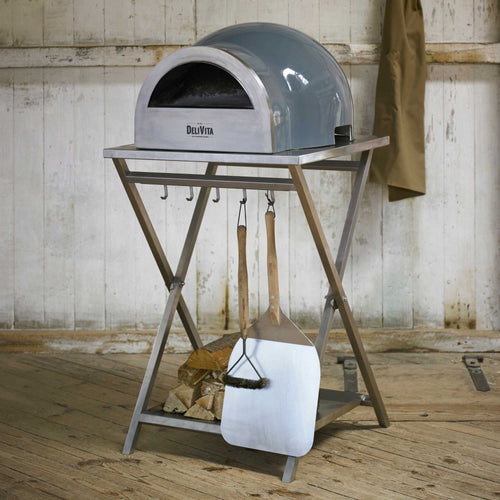 Pizza Accessories
Looking to amplify your outdoor pizza-making experience? Dive into our exceptional selection of pizza oven accessories.
From pizza slicers to pizza stone brushes, we've curated an array of must-have pizza tools from esteemed brands like Delivita, Igneus, Clementi, and XclusiveDecor. Every item in our collection promises to elevate your pizza-making expertise.
Within our range, you'll discover essentials like pizza oven covers to shield and maintain your oven, pizza oven gloves for safe handling, and pizza oven tables and stands for that perfect setup.
Our pizza slicers and cutters deliver impeccable slices every time for those who value precision in their pizza artistry. And while at it, why not upgrade your pizza crafting ensemble with a dedicated pizza apron?
And for those aiming for a comprehensive toolkit, our collection spans various pizza oven tools to ensure you're well-equipped for every pizza endeavour.
Our commitment to quality ensures each product offers lasting performance and unwavering reliability. With our expansive selection, encompassing the best in the business, you'll find the perfect tools tailored to your pizza-making needs.
Pizza Oven Accessories