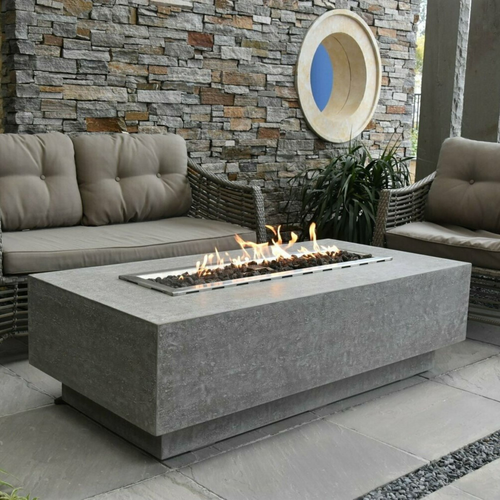 Fire Pit Tables are the ultimate convenience for outdoor living. A firepit table will help you stay warm while dining or entertaining friends or family in your outdoor area.
Depending on the design, a garden fire pit table can have many uses; some are best used as outdoor coffee or drink tables, and others for alfresco dining. Some are designed to use if you want an outdoor bar environment.
Fire Pit Tables come in various styles, usually square, round or rectangle, and we offer a great selection of bioethanol, propane gas, natural gas and wood-burning fire pit tables. 
The current trend is for a grey gas fire pit table; Element Fire and Happy Cocconning offer a selection, and Ecosmart Fire offers a bioethanol alternative. If you want a rattan fire pit table set, check out Pacific Lifestyle. 
Most table fire pits come stand-alone, but some come with seating; this includes the Hartman, Oxswich and Titchwell collections. You can use many of the Hartman patio tables with fire pits to cook your favourite BBQ recipes.
Fire Pit Tables