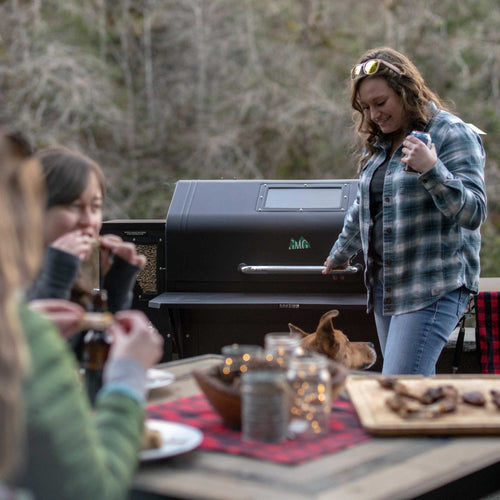 Green Mountain Pellet Grills are among the best wood pellet smokers on the market, offering high-quality grills at affordable prices.

Green Mountain Grills is based in China Grove, North Carolina, USA, and specialises in designing and producing high-quality wood pellet grills for outdoor cooking.
Their range of wood pellet grills comes in various sizes, from small portable models to large capacity grills suitable for commercial use. These grills use wood pellets as the primary source of fuel, providing a unique wood-fired flavour and aroma to the food.
With GMG Smart Control, customers can control and monitor their Green Mountain Grill from their sofa or while on the go. Adjust the smoke and grill temperature from 65°C to 287°C with 5° increment control, and monitor the food temperature from your phone with the GMG App. Enjoy a smarter grilling experience and take your taste buds to a new dimension!

In addition to their wood pellet grills, Green Mountain Grills offers a variety of accessories, including covers, rotisseries and grilling tools

Green Mountain Grill