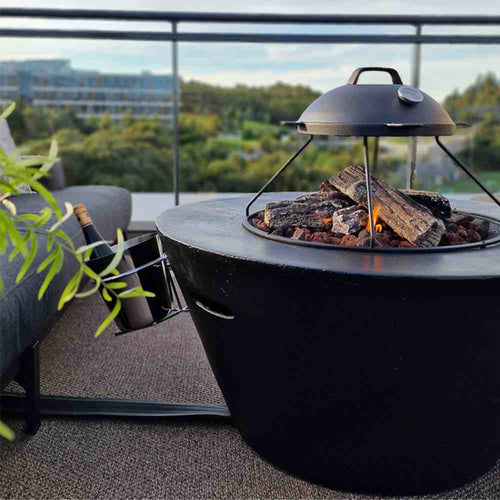 Accessories for your Fire Pit
Look no further than our amazing selection of outdoor fire pit accessories! These must-have items not only add to the functionality of your fire pit but also provide practical benefits that will take your outdoor experience to a whole new level.

If you're looking for fire pit cooking accessories, a fire pit grill plate, or to keep your fire pit protected with a stylish cover or fire pit mesh, we've got everything you need to turn your garden into a true outdoor oasis.

Firepit accessories are a great way to improve your outdoor living space's safety, cleanliness, and convenience. For example, fire pit guards and lids can protect your fire pit from the elements, while cooking grates and log racks can add versatility and convenience to your outdoor cooking experience.
So why settle for an ordinary outdoor experience? Explore our amazing selection of fire pit accessories today and discover the many practical benefits they can bring to your outdoor leisure activities!
Fire Pit Accessories