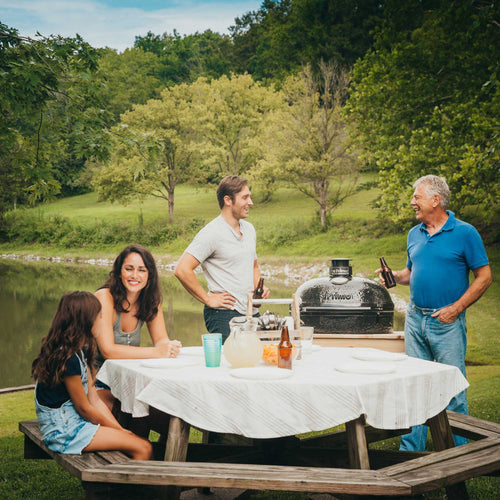 Welcome to our collection of Primo Grills, the only ceramic BBQ grill manufactured in the USA. The unique oval shape of the Primo Grill allows for "two-zone" cooking, where you can simultaneously cook with direct and indirect heat. This feature is perfect for outdoor cooking enthusiasts who are looking for versatility and flexibility in their grilling experience.

Primo offers a range of four high-quality, oval-shaped ceramic BBQs and round kamado grill, allowing you to have more control when cooking foods that require different temperatures. With its innovative oval shape, two-zone cooking capabilities, and lifetime warranty, it's no wonder why Primo Grill is a favourite of outdoor cooking enthusiasts worldwide.

Primo is the only ceramic grill company to offer a Limited Lifetime Warranty backed by a 20-Year Guarantee. The Primo Grill is built with high-quality, durable materials that are designed to last for years, and this guarantee gives you peace of mind that your investment is protected. So, go ahead and add this American-made, high-quality grill to your collection today and enjoy a premium grilling experience that is built to last!
Primo Grill