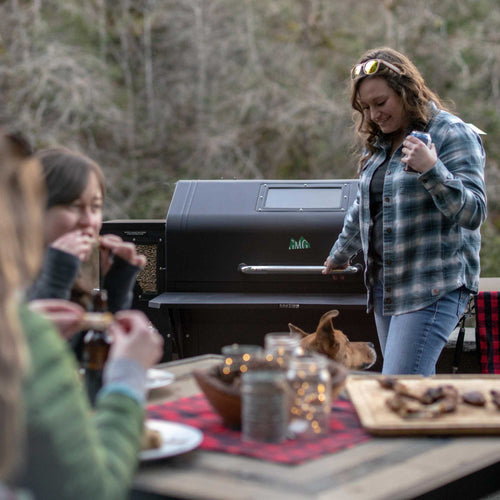 Are you seeking the ultimate outdoor cooking experience? At FirePit.co.uk, we offer high-quality outdoor smokers, offset smokers, and pellet barbeques.
Our range of charcoal BBQ smokers brings the traditional smoky flavour to your garden, perfect for any barbecue enthusiast. The Smoky Beast XL and the GMG Grill Pig are designed to provide ample food for large gatherings, making them ideal for a bustling pub or restaurant setup.
We understand the allure of the smoky taste and how it enhances every bite. Therefore, we've carefully curated our collection of barbecue smokers. Whether you're a seasoned pitmaster or a beginner, our range offers something for everyone.
Our pellet barbeques combine technology and ease of use, creating a hassle-free barbecuing experience. With the latest features and accessories, your BBQ smoking sessions are bound to be a breeze.
We're proud to carry brands like GrillSymbol, Green Mountain Grill, Cook King, Grizzly and Primo Grill among our curated selection. These brands embody exceptional craftsmanship and superior performance, offering only the best in outdoor smoking and barbecuing.
BBQ Smokers