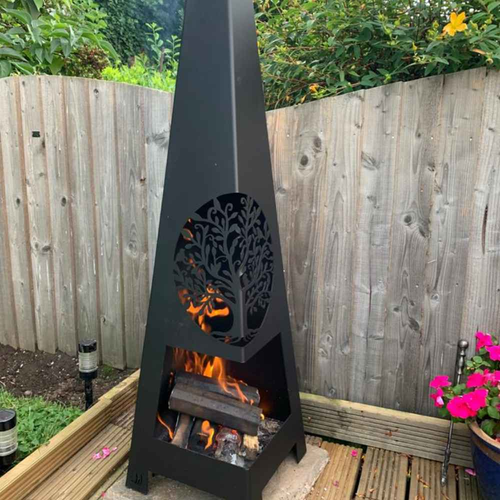 Chimeneas or Chimenia are your garden or patio's ultimate outdoor heating solution!
These stylish fireplaces are designed to keep you and your guests warm and cosy while drawing smoke upwards and away. Plus, with their hot-burning design, clean-up is a breeze with just a minimal amount of ash left behind.

Our collection of chimeneas is unmatched, offering a range of styles and materials. Whether you prefer the traditional, handcrafted Mexican clay chimenea, the sleek modern chimenea or a cast iron chiminea look, we've got you covered.

We also offer a wide range of accessories, from protective covers, pizza stones, and popcorn pans to grill attachments, allowing you to transform your chimenea into a BBQ! So why settle for a fire pit when you can have a multi-functional chimenea?

Chimeneas