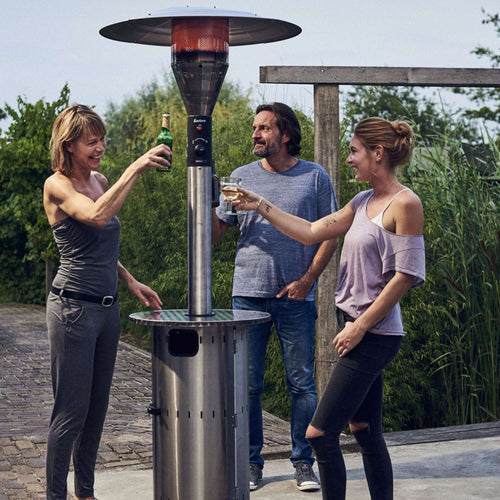 Patio Heaters UK
Chilly nights shouldn't mean the end of enjoying your outdoor space. Think about using garden heaters. You can create a cosy oasis in your garden with a patio fire pit or heater.
Outdoor heaters and fire pits maximise your outdoor living area in any season.
Don't let dropping temperatures stop you from making memories in your garden. With the right patio heating solution, cold weather doesn't have to send you inside.
Many of our outdoor patio heaters are suitable as commercial patio heaters. 

Patio Heaters