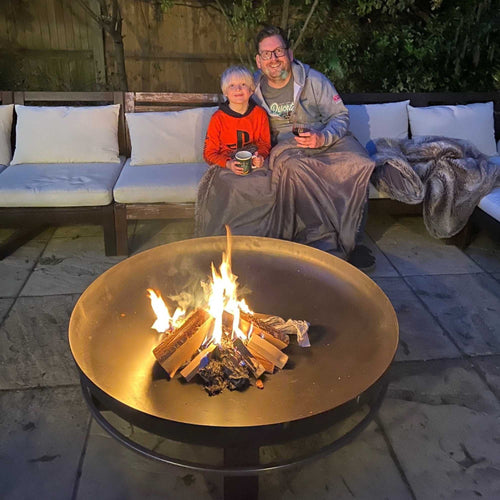 Looking for a practical and decorative fire pit to elevate your outdoor living space? Cook King has the perfect solution for you. Handmade in Europe from crude steel, a Cook King firepit is stylish and functional, providing warmth and ambience to your backyard, patio, or garden.

Most Cook King fire pits can be used as a traditional fire pit or combined with a tripod, plancha or grill to convert your garden fire pit into a BBQ grill. This makes them perfect for entertaining guests or cooking delicious meals outdoors.

In addition to fire pits and outdoor fireplaces, Cook King offers a wide range of accessories to enhance your outdoor experience. From fire pit meshes to covers, lids, and grills, Cook King has everything you need to maximise your outdoor living space.
So why wait? Browse Cook King's selection of fire pits, outdoor fireplaces, and accessories today and experience the quality and innovation that only Cook King can provide!
Cook King