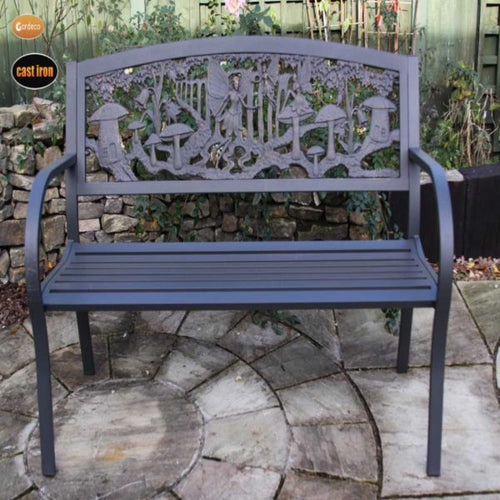 Unleash the full potential of your outdoor space with our stunning collection of cast iron fire pits, chimeneas, garden furniture and accessories! Cast iron is a material that offers a winning combination of beauty, durability, and performance, making it the ideal choice for your outdoor oasis.
Cast iron garden furniture is strong and durable, and you can enjoy years of use without worrying about wear and tear. And with its efficient heat retention, you can keep warm and cosy on even the chilliest of evenings.
But cast iron isn't just practical; it's also stylish! Our collection features a range of designs that will add a touch of elegance and sophistication to your outdoor space.
And with its versatility, you can use your cast iron fire pit or chimenea for heating, cooking, or simply as a stunning focal point.
And the best part? Cast iron is low maintenance so you can enjoy your outdoor space more and less worrying about upkeep.
So why wait? Upgrade your outdoor space today and discover the beauty and durability of a cast iron firepit! 
Cast Iron