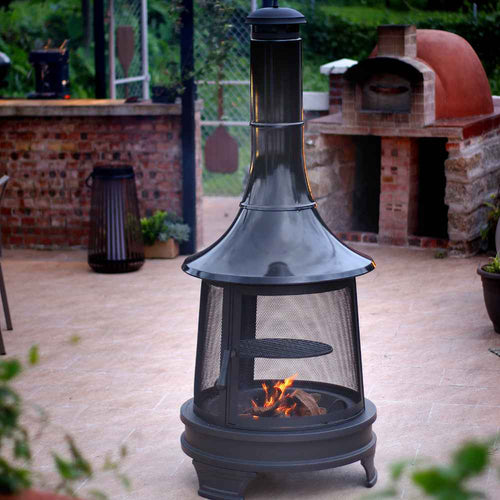 Haloo Brands specializes in outdoor heating, cooking, decor, and lighting products built to last. They offer a range of unique and functional products, such as the Ballo Firepit, Haloo Alpine Outdoor Chiminea, Haloo Apollo Firepit, and the Evolve Pizza Oven.

These products are designed to help you create unforgettable outdoor experiences with friends and family. The Ballo Firepit has five colour options and is available in wood-burning and gas options.
The Haloo Alpine Outdoor Chiminea features a 360-degree view with spark-guard mesh, a swing-out grate for grilling, and an extra-wide door for easier cooking or adding wood. The Haloo Apollo Firepit has a cast iron swing-out grate, advanced safety features, complete spark guard protection, air flow vents in the base, and surface protectors.

Haloo Brands offers reliable and high-quality outdoor heating, cooking, and decor products to bring families and friends together for memorable experiences.
Haloo Brands