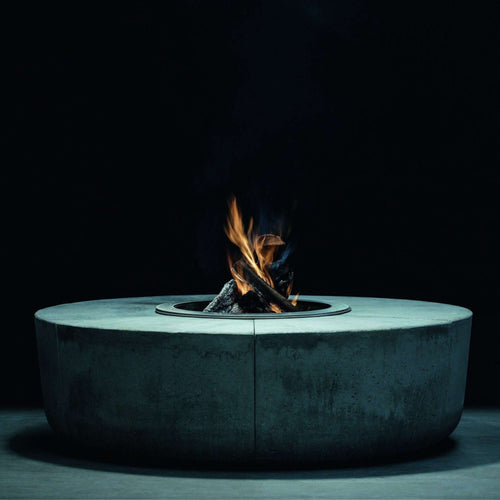 GlammFire was founded in September 2008, in northern Portugal, with the goal of developing and manufacturing exclusive fire pits and fireplaces. All GlammFire's fires are designed and handcrafted in Monção, Portugal.
GlammFire develop unique products, and are always respectful and committed to ecology in every detail. GlammFire build for those seeking a new lifestyle and a feature that will be the heart of the home or garden.
GlammFire develop many of their products to compliment a wide range of fuel sources, from wood, charcoal, natural gas, propane and butane.
Drawing inspiration from everywhere, GlammFire's fire pits are  meticulously made of the highest premium materials such as stainless or rusted corten steel, lacquers, titanium coating, woods such as ebony, leather, lacquered fiber glass, ceramic, golden leaf, weather-resistant upholstery fabric, oxidized cooper, tempered glass or natural stones. 
GlammFire