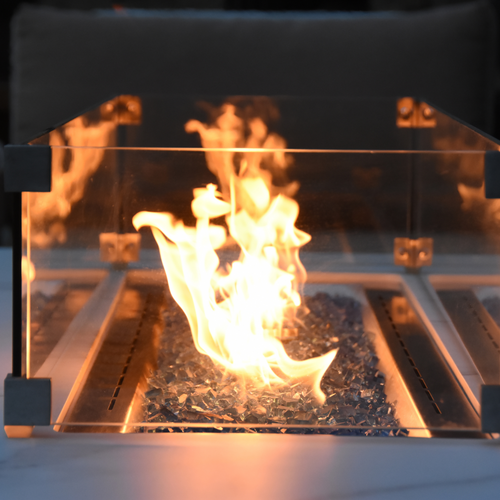 Elementi Fire is a manufacturer of high-quality outdoor gas fire pits, including the popular Modeno range of fire pit tables.
Elementi Fire offer a wide selection of styles to choose from, including traditional square, bowl, and rectangular shapes. These are finished in a durable concrete fiberglass composite or elegant porcelain marble.
Elementi Fire's fire pits are propane driven, but many can also be converted to natural gas, offering versatility and convenience.
Using a gas fire pit allows for a warm and inviting atmosphere with just a push of a button, it eliminates the hassle and effort of starting a traditional wood-burning fire. This makes Elementi Fire's fire pits the perfect choice for those who want a convenient and low-maintenance addition to their outdoor space.

Whether you're looking for a traditional or modern style, Elementi Fire has a fire pit to suit your needs. Browse the collection today and find the perfect addition to your outdoor space.

Elementi Fire