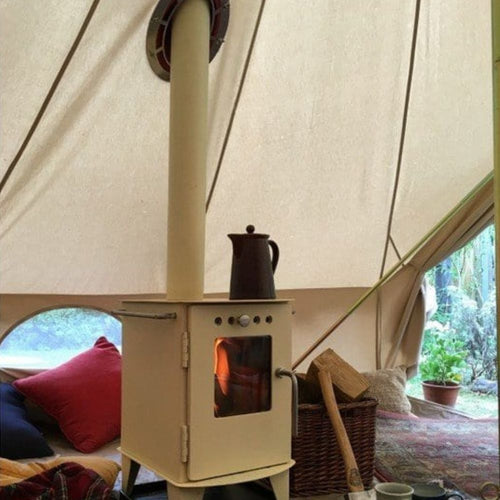 Portable Fire Pits and Camping Firepit
If you are looking for a portable fire pit for camping, check out our ideal selection of outdoor fire pits. These fire pits are designed to be used outdoors, providing a safe and convenient way to enjoy a campfire experience while on your adventures.
With their compact size and lightweight design, our camping fire pits are easy to transport and set up at your campsite. 
Furthermore, our Bushmaster Fireplace is a fantastic option if you're looking to bring the campfire experience inside your tent. Designed with a vented flue, it allows for the safe use of a fireplace within enclosed spaces, providing warmth and ambience during chilly nights.
Browse our diverse collection today and find the perfect fire pit or fireplace that suits your camping needs. Our portable fire pits are crafted to enhance your camping experiences, allowing you to create memorable moments and enjoy the soothing crackle of a campfire wherever your outdoor adventures take you.
Camping Fire Pit