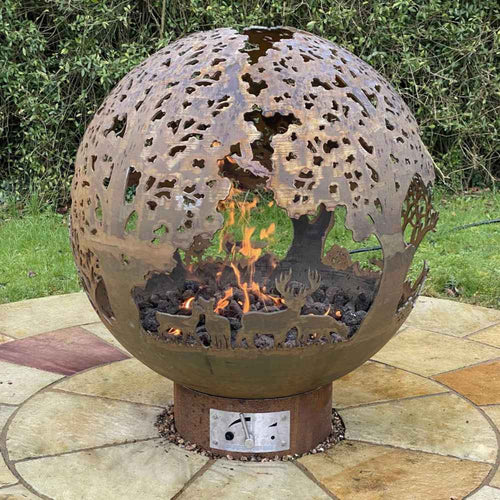 Discover the perfect addition to your outdoor space in this collection of round, circular, and sphere-shaped fire pits.
With options for wood, propane, natural gas, and bioethanol, these fire pits suit various preferences for fuel and function.
A round fire pit brings more than just visual appeal; its shape promotes social interaction and offers better heat distribution, allowing for a uniform level of comfort for everyone around it.
Versatile and inviting, circular fire pits fit well in diverse outdoor settings, from small patios to expansive gardens, making them a functional yet stylish centrepiece.
Round Fire Pit