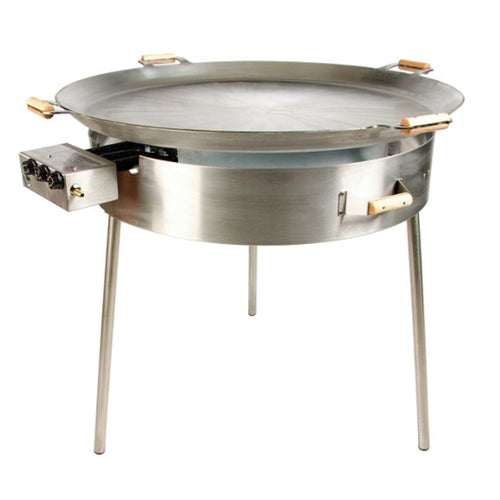 GrillSymbol offers a range of Gas Paella Pan Sets for cooking alfresco meals.
These stainless steel burners are perfect for not only paella, but also for chillies, curries, and more.
With the GrillSymbol burners, you can enjoy cooking vegetarian paella or curry outdoors without the need to run back to the kitchen. These burners also provide a great alternative to traditional meat-based outdoor barbecues, keeping you outside with the action.
Made from high-quality stainless steel, these burners are easy to clean and maintain. They heat up quickly, and importantly, maintain their shiny appearance, adding a touch of style to your outdoor cooking experience.
Browse our collection of Gas Paella Pan Sets by GrillSymbol and discover the perfect add-ons to enhance your outdoor cooking experience.

Paella Pan Set