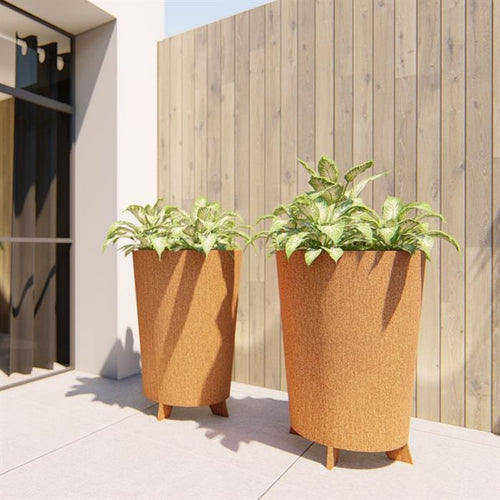 Dipott is a leading provider of innovative and stylish planters for both indoor and outdoor use. With a focus on quality and design, Dipott offers a wide range of planters to suit every taste and style. From modern and minimalistic to traditional and ornate, Dipott has a planter for everyone.
Each of Dipott's planters is carefully crafted from the finest materials, including terracotta, ceramic, metal, and plastic, ensuring durability and longevity. Their range includes planters made from high-quality aluminum and corten steel, both ideal materials for outdoor use.
Corten steel planters are protected by a rust layer that adds character to the planters over time, while the aluminum planters are coated in a durable and corrosion-resistant color finish. The aluminum planters can be customized to match any RAL color.
Dipott's planters are also designed to be easy to maintain and care for, making them a convenient and low-maintenance option for gardeners of all levels.
Dipott