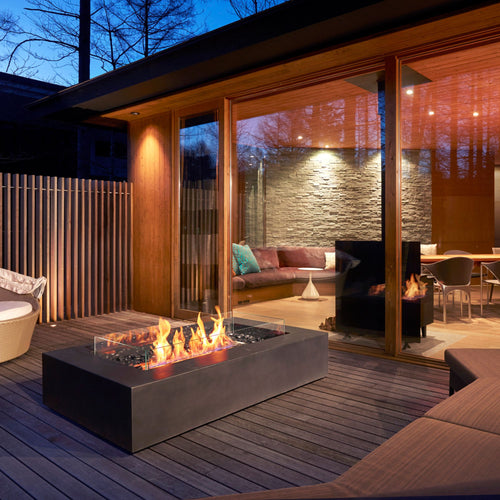 EcoSmart Fire bioethanol fire pits are truly stunning, with a range of Fire Bowls, Fire Pit Tables, and Designer Fire Pits to choose from. A bio ethanol fire pit is perfect for indoor or outdoor entertaining with family and friends.
If you're searching for a smokeless fire pit, a bioethanol fire pit should be at the top of your list. No building works are required, so all you need to do is unpack, position, and enjoy.
Bioethanol/ethanol is an eco-friendly fuel with a low environmental impact, making it an ideal choice for environmentally conscious homeowners. These fire pits are designed to be both environmentally friendly and durable, ensuring they are built to last for years of entertaining.

Browse our collection of EcoSmart Fire bio ethanol fire pits today and discover the perfect addition to your indoor or outdoor living space. With their sleek designs and eco-friendly fuel source, these fire pits are sure to impress and provide a warm, inviting atmosphere for all of your gatherings.
Bioethanol Fire Pits