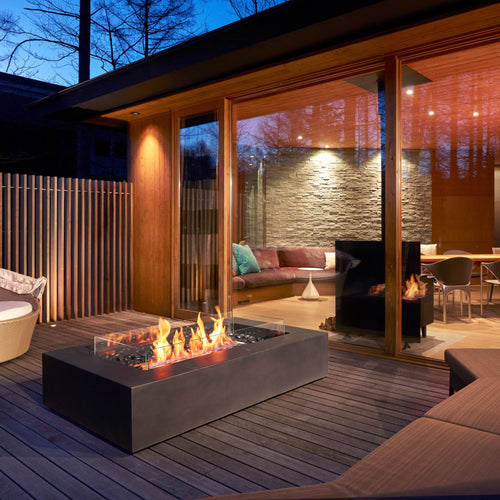 EcoSmart Fire produces a range of bioethanol fire pits, fireplaces, and fire bowls that are smokeless.
These outdoor bioethanol fires have the perfect footprint for homeowners who are environmentally conscious. They are designed for the environment, made for entertaining, and built to last.

EcoSmart Fire's outdoor bioethanol fire pits require no installation or building work. Simply unpack the fire pit, position it in your outdoor space, and start enjoying the warmth and ambiance it provides.

The smokeless bioethanol fire provides a warm and inviting focal point for outdoor gatherings, no matter the season.
Whether you're looking to relax by the fire on a chilly evening or host a lively gathering with friends and family, EcoSmart Fire's bioethanol fireplaces are an ideal choice for creating a comfortable and welcoming atmosphere in any outdoor setting.

EcoSmart Fire