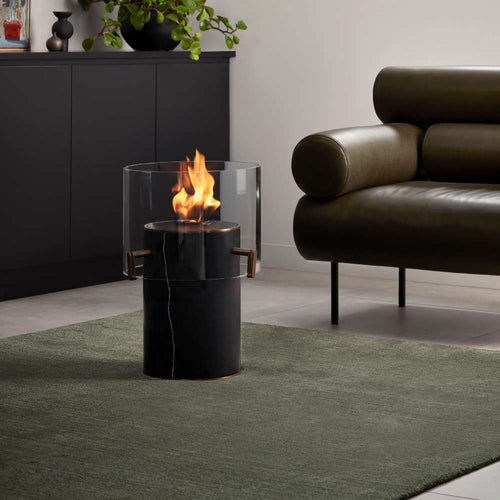 Bring the warmth and cosiness of an open fire to your outdoor space with our table top fire pits collection. These compact fire pits are designed to fit right on top of or integrate into a patio table or outdoor side table without taking up extra space.
Choose from a variety of fuel source options to suit your needs. Choose an eco-friendly bioethanol tabletop fire pit that burns clean without smoke or ashes. Or go for the convenience of a propane/natural gas fire pit that allows you to start and extinguish the flames quickly. We also offer wood-burning fire pits for a traditional bonfire ambience and innovative solar-powered models.
Bring style, cosiness, and warmth to your patio, porch or garden with the convenience of a table top fire pit. Our collection offers a variety of compact sizes and fuel options, either as standalone units or integrated table designs, to fit your space.
Shop now and enjoy cosy evenings outside with the glow of a fire table right at your fingertips.
Table Top Fire Pit