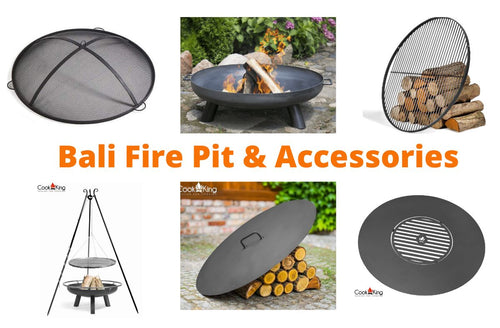 Collection of Fire Pit accessories for the Cook King Bali, Viking, Porto, Polo Fire Pits.
This includes a grate, lid, tripod, mesh, cooking hot plate/grate, floor protector from Cook King.
There are also suitable accessories from Gardeco, from fire pit covers, floor protectors and accessories to help you cook your favourite dishes.
Accessories for Bali, Porto, Viking and Polo Fire Pits