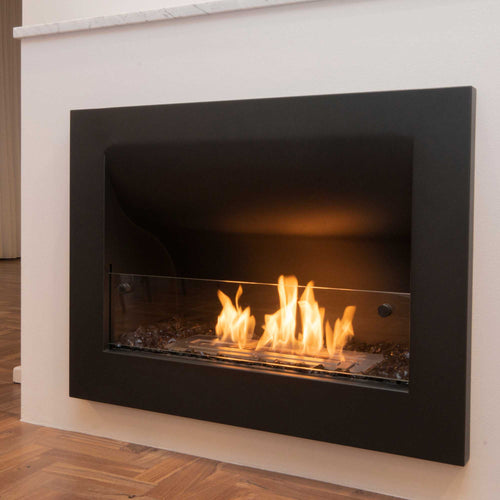 The uniquely designed, eco-friendly curved fireplace is an improved version of the traditional fireplace, using sustainable bioethanol fuel to help protect the environment.

The fireplace is constructed with high-quality steel and designed to provide optimum heat output, flame enhancement, and safety. Its unique curved shape is versatile, making it suitable for a range of building materials and finishes. This feature allows architects, interior designers, and homeowners to create a modern or traditional look depending on the project's specifications.

The bioethanol fuel used in the fireplace is clean-burning, boasting long burn times and low odour. The black powder-coated finish protects the stainless steel firebox and provides a bold contrast to the smoke-free flame.

To make the experience even more enjoyable, the EcoSmart Curved Fireplace comes with free fuel. Customers can add 40 litres of e-NRG bioethanol fuel to their basket, and the discount will automatically apply at checkout.

The EcoSmart Curved Fireplace is an eco-friendly and visually stunning choice for anyone looking to add warmth and ambiance to their indoor or outdoor living space. With its unique curved design and sustainable bioethanol fuel, it's a stylish and responsible choice for the environment.
Curved Firebox