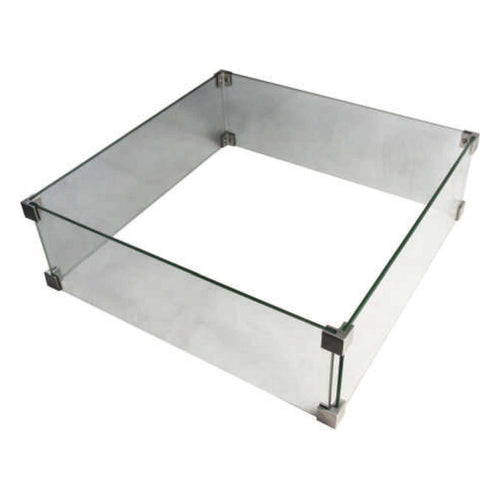 The fire screen is a simple but essential accessory for your fire pit. Not only does it provide peace of mind and an extra layer of safety, but it also has several added benefits that will enhance your outdoor fire pit experience.
Safety: A fire screen serves as a barrier between the open flames and the surrounding area, ensuring that sparks and embers don't fly out and cause damage or injury.
Aesthetics: In addition to its practical benefits, a fire screen can also improve the appearance of your fire pit, providing a more attractive look that will enhance the overall aesthetic of your outdoor living space.
Wind protection: A fire screen can also act as a wind screen, preventing the fire from being extinguished or flaring up in windy conditions. This helps to ensure that your fire remains burning steadily, even in adverse weather conditions.
Fuel efficiency: By reducing the wind, a fire screen can also help to conserve fuel and reduce consumption, ensuring that your fire pit remains efficient and cost-effective over time.
So if you want to make the most of your outdoor fire pit experience, be sure to invest in a high-quality fire screen today!
Fire Pit Wind Screens