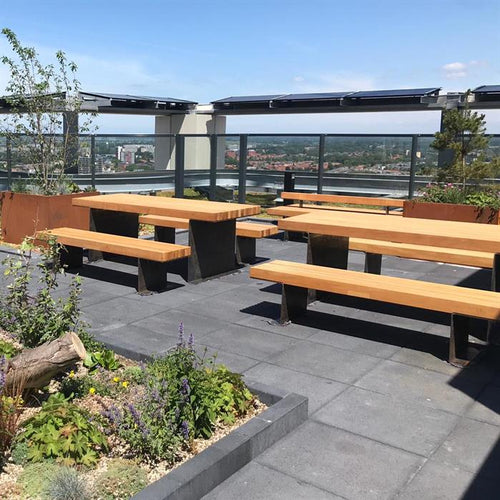 Welcome to our collection of high-quality commercial picnic tables from Furns! As a leading Dutch manufacturer, Furns is known for their exceptional craftsmanship and innovative designs. These picnic tables are perfect for commercial use, such as in parks, schools, outdoor cafes, and more.

Each of our Furns commercial picnic tables is made with the finest materials to ensure maximum durability and longevity. They're designed to withstand the elements, and many of them are resistant to rust, weather, and other environmental factors. These picnic tables are built to last, making them an excellent investment for your business.

Our collection of Furns commercial picnic tables includes a range of sizes, styles, and designs to suit your needs. .

So why wait? Browse our collection of Furns commercial picnic tables today and take your business's outdoor space to the next level. With easy ordering and fast delivery, you'll have your new commercial picnic table up and running in no time!
Furns