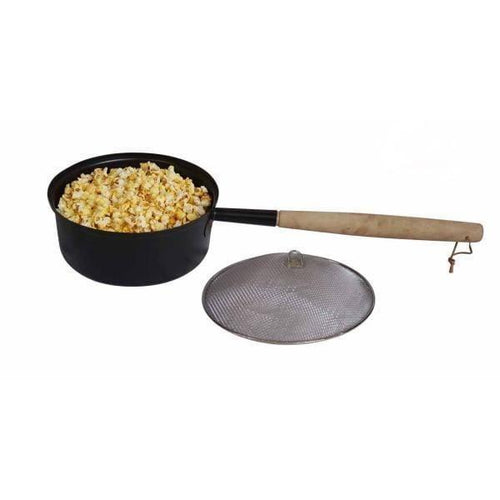 Welcome to the collection of Gardeco accessories, designed to enhance your experience with your Chimenea or fire pit. The range of accessories includes essential items such as covers and floor protectors that help extend the lifespan of your Chimenea and prevent damage to your outdoor flooring. In addition, Lava Stones are offered to protect the bottom of the Chimenea from direct heat, which can cause damage over time.

Gardeco's accessories also enable you to turn your Chimenea or fire pit into an occasional BBQ, offering items such as the simple-to-use Popcorn Pans for a quick snack, or the long-handled Cooking Iron for a more substantial meal.

At Gardeco, the team understands the importance of having high-quality accessories that complement your Chimenea or fire pit, providing additional protection and enjoyment. Whether you're looking for protection or a unique cooking experience, or simply want to enhance the appearance of your outdoor space, Gardeco's accessories are sure to meet your needs.

Take a look at our collection of Gardeco accessories and discover the perfect add-ons to help you get the most out of your Chimenea or fire pit. With essential items and optional items available, you're sure to find the accessories that fit your needs and enhance your outdoor living experience.
Gardeco Accessories