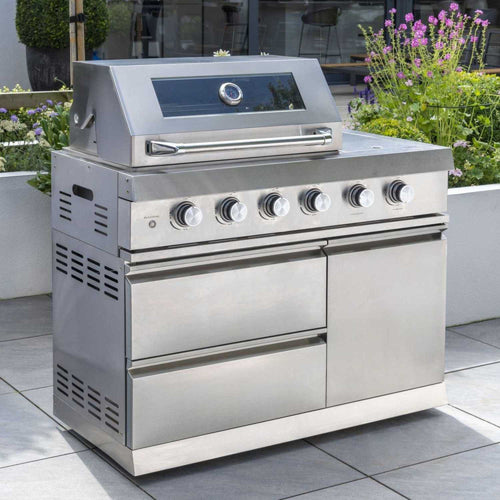 Get ready to unleash the grilling master within you with our exciting collection of gas barbecues! Whether you're a BBQ enthusiast or a beginner, we have the perfect gas BBQ to make your outdoor cooking experience more enjoyable and convenient.

Say goodbye to the mess and hassle of traditional charcoal grilling and say hello to the control and convenience of gas BBQs. With instant heat and temperature control, our gas BBQs make it easy to cook your food to perfection every time.

Our range of high-quality gas BBQs from leading brands like Norfolk Leisure and Lifestyle Appliances offer everything you need for the ultimate BBQ experience. From compact models for small spaces to larger BBQs for entertaining guests, we have a variety of sizes and styles to choose from.

These gas BBQs are designed to be both durable and easy to use, providing you with a hassle-free grilling experience. With multiple burners, built-in thermometers, and side shelves for food prep, our gas BBQs have all the features you need to cook up a storm and impress your guests with your delicious meals.

Gas Barbecues