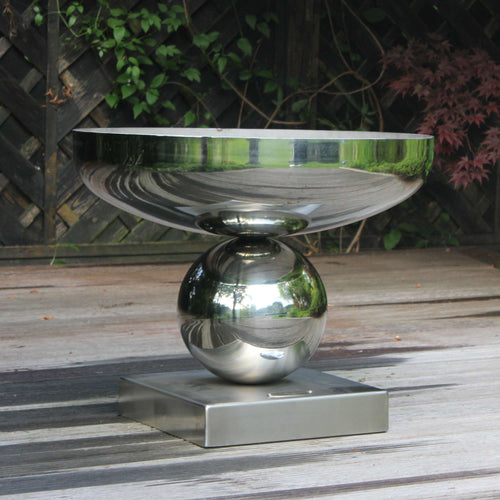 Metal Vision is the home of exceptional, artisan-crafted stainless steel fire pits.
Each piece is the brainchild of renowned Sussex sculptor Paul Badham, merging art and function in a unique fusion.
Handcrafted to serve as an eye-catching centrepiece, they perfectly blend practicality and modern artistry.
With optional stainless steel lids, the fire pits transform into stylish garden tables, emphasising their versatile nature.
Each piece in our collection is lightweight, easy to maintain, and stands a testament to Metal Vision's unwavering commitment to quality.
Metal Vision